Meath Chronicle Article
Posted on July 28 2023, By: Pierce Fleming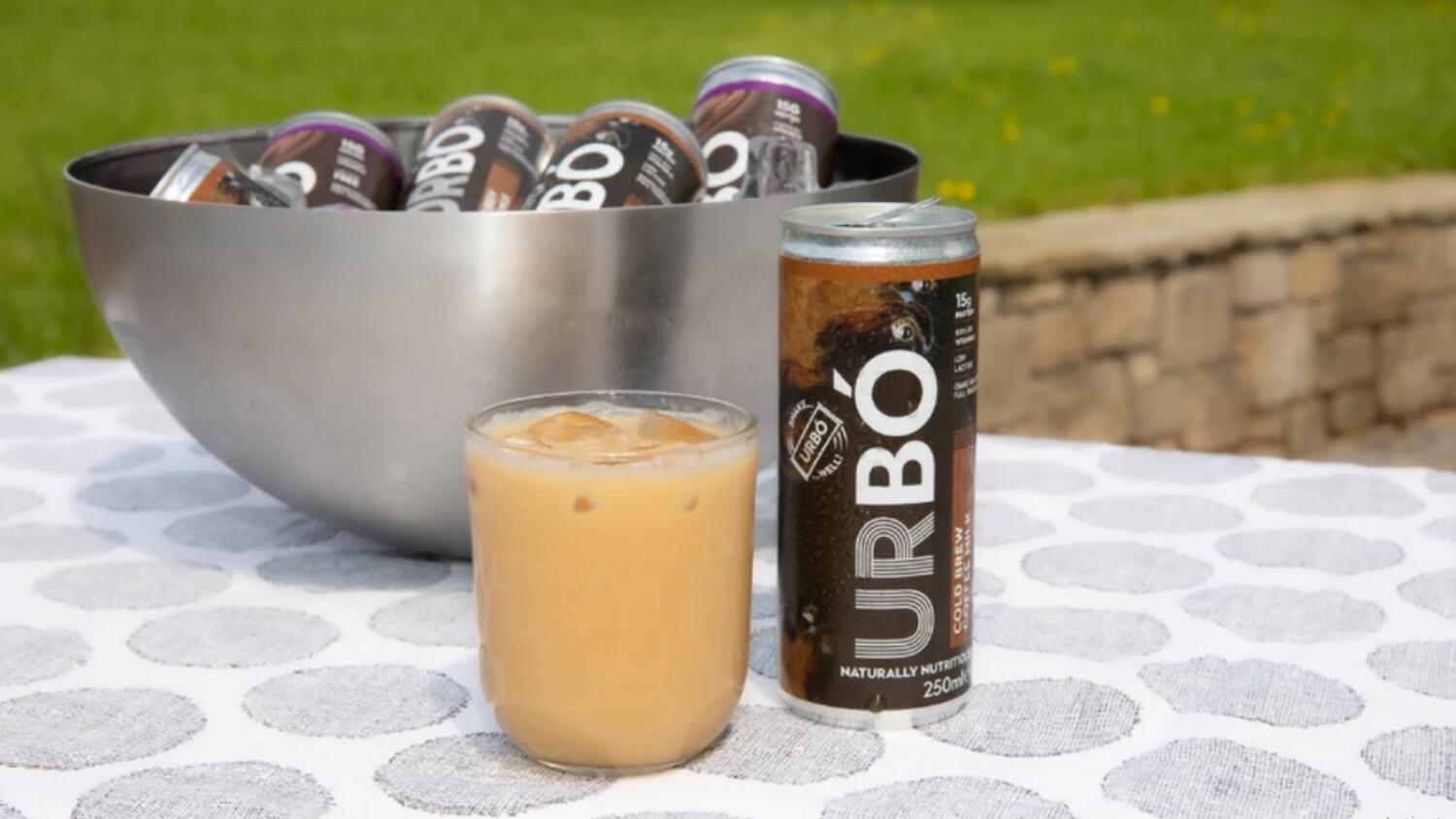 An Irish farm has decided to make milk more convenient for people 'on the run' with a new flavoured milk in a can.
The Farrelly family from Crossakiel have launched the grab and go URBÓ Milk which is made using whole milk directly from their family farm and naturally treated to extend its shelf life.
Unlike the usual cartons of milk, URBÓ has now taken its place alongside the cans of soft drinks and other convenience beverages in stores.
The company have already supplied over 70 stores across Leinster with its cold brew coffee flavoured milk and hope to extend the range in future times.
The idea was mooted by Pat Farrelly when he took over the family farm ten years ago and realised how milk consumption had changed.
A man of firsts, when Pat took over the farm he implemented the first grazing robotics dairy farm in Europe to retain a stress free environment for the animals and allow them to effectively live as free range, presenting for milking whenever they choose.
He had small kids and noticed that no one was drinking milk on the run so about three years ago, he started looking into it more with the help of myself, our cousin Peter and friend Pierce Fleming," said sister Aine.
"No milk products really featured on the convenience drinks shelves, despite the fact that milk is one of the most naturally nutritious products that you can consume.
"I work as an accountant, Peter is an engineer and Pierce is an agricultural scientist so we pooled all our resources."
"We wanted to get the milk in convenience stores and try and make it fashionable again to make milk the drink on the go due to its enormous health benefits.
"We worked with Bord Bia conducting some consumer research and found that consumers are really interested in healthier products to support their lifestyles and chocolate and coffee flavours proved to be the most popular.
"We use fresh whole milk from the farm. It is blended with only natural whole food ingredients. The milks have 15g of protein per serving, are fortified with Vitamin D, have less than 2pc added sugar and contain essential vitamins and electrolytes.
"We add an enzyme to break down the natural lactose sugars and once in the can we heat treat to extend the shelf life.
"We only launched it in May and the feedback and sales so far have been really positive. We are hoping to make milk trendy again on the go!"